Telemedicine: Personal Healthcare Approach Get Patients Closer to Proper Treatment
The official representatives of Thomas Jefferson University share info on how to make sensible use of the electronic data to provide patients with a higher level of treatment effectiveness. The disease should be thoroughly understood by both practitioners and regular pharmacists. Telemedicine, as well as the renewed healthcare services, add precision to the process of treatment.
What about trying to practice medicine in a totally different way? Will it result in significant changes in the behavior of both patients and physicians? As time goes by, we slowly get deeper into the understanding of how a human body works.
Introduction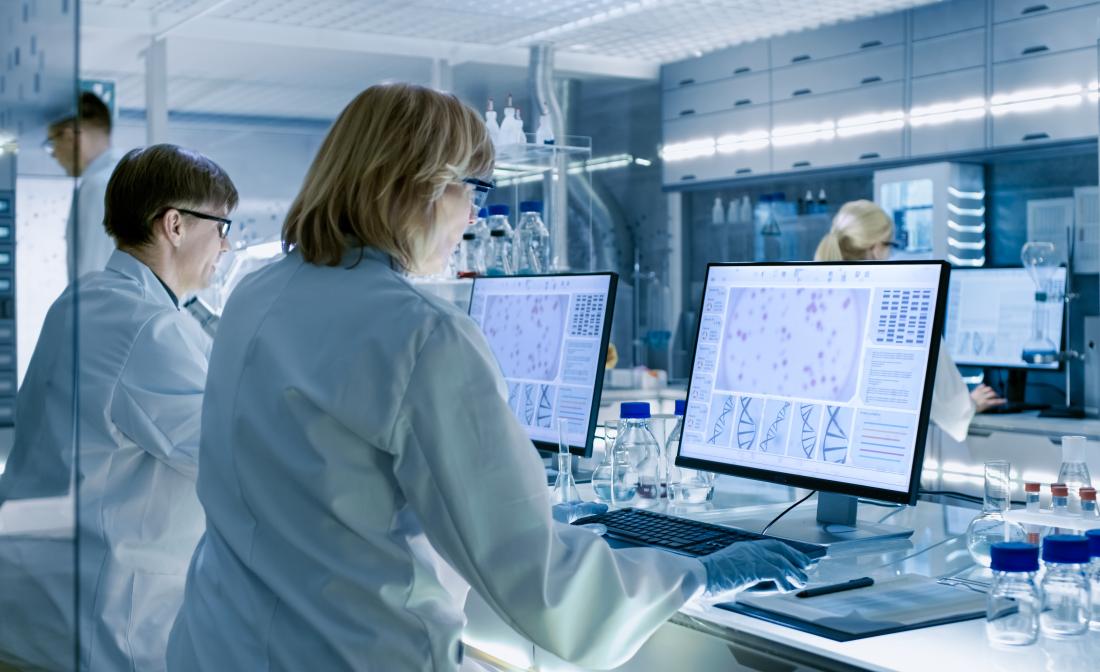 Clinical databases, unpredictable discoveries in biology and physiology of human beings, as well as scientific research, result in the necessity to harness all the received data into one structured and solid body accessible to the representatives of all healthcare services.
Any breakthrough should be counted in for the potentially effective development of the therapeutic options. Thomas Jefferson University members have held massive research using high-end computerized systems to understand how technologies can impact the well-being of the patients and the success of the doctors.
The Computational Medicine Center team thoroughly studied a huge database to find out more about the predisposition of people to certain illnesses. They found out that a number of factors have a serious impact on a person's well-being.
They are:
Sex,
Ethnicity,
Race,
Origin.
There's a huge list of factors that have a huge impact on our health in addition to a list of in-born predispositions, chronic conditions, and heredity. The team of researchers did its best to launch the most effective diagnostic techniques. We definitely have things to explore in powerful possibilities of groundbreaking computerized medicine.
You'll never be limited by paperwork in case if you accept computerized medicine and properly organized databases. The work of each physician will be fully concentrated on the fate of his/her patients. They will be free of any superficial constraints.
Data Connects to Medicine
All people have something in common, but at the same time, they are completely different. A thoughtful physician or practitioner will do his/her best to invest time and patience in patients to explore deeper into their specific characteristics. Each of them can have peculiar in-born qualities that should be taken into consideration in the process of treatment.
Properly arranged healthcare is held with the knowledge that every client needs a personal approach. A vast range of biological data was studied with the help of electronic technologies. This is now called precision medicine. Statistics, researches, studies, regular patterns, and exceptions controlled by computerized technologies and smart equipment lead to incredible results.
Personal Approach
Almost all physicians in the world have to deal with a ton of superficial issues before they proceed with the treatment. Telemedicine is destined to simplify the process and to make the contact between the patient and the doctor closer and more stable. Electronics deals with all necessary regulation on its own.
Data is one of the most accelerating instruments boosting the prevention and elimination of the disease. When all data is accumulated in an officially shared database, the whole diagnosis and treatment process gets more effective. Hospitals and pharmacists, as well as other medical specialists, should have a collective way to share accumulated knowledge. All legitimate medicinal institutions and healthcare services should be able to share information with each other for the safety of the patients.
Keeping diversity in mind leads to a better understanding of things. Your background, your heredity, and your origin have a straight connection with your present health state.
Data Tells a Lot
The aim is in targeting a disease via knowledge-precise computerized medicine. Every patient gets treatment courses and prescriptions in accordance with the information held in the database. High-end computing unravels details and unpredictable discoveries of the diseases found in this or that person.
There are no standard health conditions – the development of each of them depends on personal biological characteristics. This data mining was unavailable for more than ten years ago. Present time technologies give us a chance to accumulate the findings of every patient in one place.
Precision & Data Protection
Every illness has a complex background. All valuable information presented by the patients is securely kept and protected by IT specialists working in line with governmental laws and regulations. All valuable information is kept secure with the help of special protocols. This way, online pharmacies, as well as numerous medical centers share exchange data about every client.
Advanced Methods Promote Better Health
Every disease is variable and predicting the progression is possible only through the integrated computerized system able to accumulate statistics and compare the results with similar cases. This helps medical specialists deal with the progression of each sickness.
Precision medicine is not about work, it's about individuals doing their work. Accuracy is our all as well as speed. Telemedicine combined with the traditions treatment methods can lead to dramatically impressive results.
To get the best performance, we'll have to educate the sufficient amount of healthcare representatives of all ages to let them get a deeper clinical insight at the potential of computerized communication with the patients. There's nothing wrong in experiencing in this area.
You don't have to live in a big city to get professional help. If any of your regular doctors offer you telemedicine services because you don't always have a chance to get into direct interaction, accept it. Make a step to invest in the future of medicine!