5 Questions You Should Answer Before Buying Viagra Online
Viagra (sildenafil citrate) is, without a doubt, the most popular drug in the world that men use to get their sexual life back to normal. It is also considered to be one of the most effective: studies show that 80% of men have had normal erections after using the drug. Viagra affects muscles in the penis: it relaxes them and, thus, blood can easily flow into the blood vessels of this organ and make it hard. However, the signal that makes the blood go in that direction comes from the brain, so there will be no erection unless a man is already sexually aroused. There are also several contraindications that might make it unhealthy or even dangerous for you to use Viagra.
We have listed the most important questions you should answer before buying Viagra.
What other medications do I take?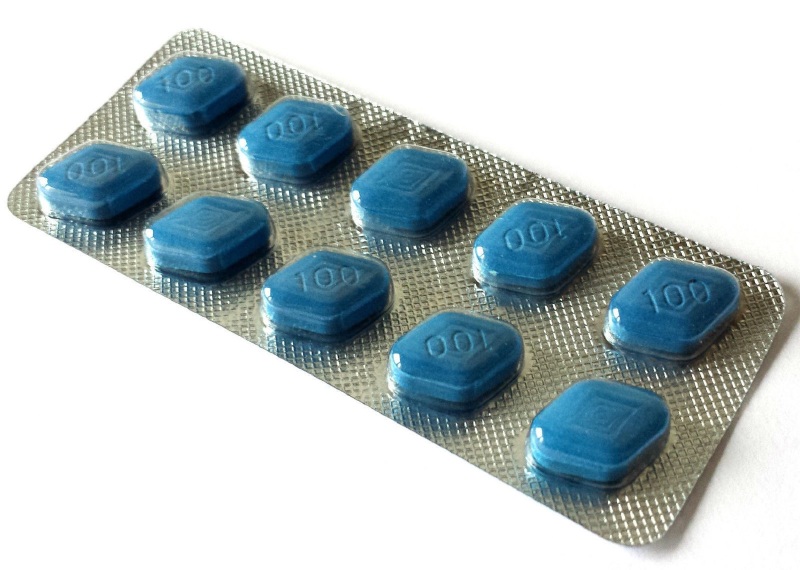 Using Viagra with some other medicines may cause serious side effects. First, the most dangerous are nitrates (nitroglycerin and especially long-lasting nitrates), alpha-blockers (Hytrin, Flomax, Cardura, Minipress, Uroxatral, Jalyn, Rapaflo – medications that treat problems with blood pressure or prostate), guanylate cyclase stimulators (Adempas). They can lower your blood pressure considerably and suddenly, and that will very possibly lead to fainting or even a heart attack or a stroke. Second, the risk of adverse effects also increases if you take Viagra with HIV protease inhibitors (Norvir, Crixivan, Fortovase, Invirase, Reyataz), some kinds of oral antifungal drugs (Nizoral, Sporanox), some antibiotics (Biaxin, Ketek, erythromycin), all other medications for erectile dysfunction (especially Revatio which also contains sildenafil) and PDE5 inhibitors like Adcirca. Generally, it is recommended to tell your doctor about all sorts of medicines you're taking or have been taking one or two weeks before, even if these were herbal medications.
Do I have heart or cardiovascular diseases?
Viagra can seriously affect your heart and blood pressure, so you must be sure you're healthy enough and consult your doctor or any other medical specialist if you're not. On top of that you have to be very cautious if you have ever had surgery on your heart, especially in the past six months, if you have a condition called pulmonary hypertension (increase of pressure in pulmonary blood vessels) or if you have ever had a stroke. You might not know that you have any heart problems but if you sometimes feel dizzy, have nausea, ringing in ears or feel chest pain during sex or any other physical activity that may be a bad signal for you. Other important contraindications include liver and kidney diseases and eye problems.
Do I have a normal shape of penis?
The normal shape of erected penis is straight, although if it doesn't cause any problems or pain during sex it's OK if your penis slightly bends to one side or upward. However, there are several conditions when penis shape can make a sexual act painful or cause problems due to wrong formation of tissue in it, and in that case using Viagra is risky. The most common are Peyronie's disease, angulation and cavernosal fibrosis (know more). Peyronie's disease is a condition when penis is bent to one side or upward considerably. The reason is plaque, scar tissue which for some reason (trauma or injury, the exact reason is not yet well understood) forms inside the penis. Peyronie's disease can affect anybody but it usually occurs among men of middle age. The estimated number of men with this condition is 5%. Angulation of the penis is also a condition when the organ is bent or curved in different directions but due to its corporal disproportion. Cavernosal fibrosis is a decrease in functions or amount of the so-called smooth muscle cells in penis. It may be caused by trauma of the cavernous nerve (might happen during radical prostatectomy) or diabetes.
Am I allergic to sildenafil citrate?
Of course, you cannot know whether you're allergic to it until you try it for the first time, and very rarely people have an allergy to Viagra but the consequences can be very serious. Symptoms of allergy include itchy and watery eyes, a lot of sneezing, runny or stuffy nose and nasal congestion, sore or scratchy throat, cough, severe rash on skin, trouble breathing and swelling of face, lips, tongue, throat and even hives. Ideally you'd better take a medical test to make sure that you're not allergic to sildenafil citrate. In case you don't want to do that we suggest you start with small doses.
Do I have problems with my blood cells?
There are several diseases such as sickle cell anemia, leukemia or multiple myeloma that might be not very good with Viagra. In some cases Viagra can help treat those conditions, but in other cases it can worsen them. Therefore, you should talk to your doctor before buying or using the medication if you have those blood cell conditions.
If you want buy Viagra from Online Pharmacy, Canadian Health&Care Mall www.canadianhealthmall.com recommends reading the most interesting information about Viagra and Generic Viagra Types:
Generic Viagra – The Fullest Online Guide