Buy Priligy (Dapoxetine)
CONTENT
---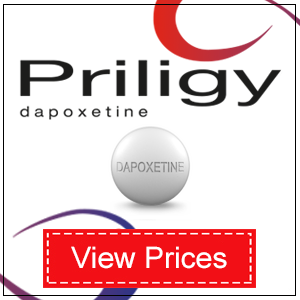 Priligy belongs to the group of drugs that are used to treat urological diseases and to improve sexual health in men. The mechanism of its action is due to the qualities of its main active substance – dapoxetine. The specified drug, as well as its main metabolites (chemicals that take part in metabolic processes in the body's cells) – desmethyldoxetine and didesmethyldoxetine, are potent selective serotonin reuptake inhibitors.
The main active ingredient of the remedy is dapoxetine. The auxiliary ingredients are the following: microcrystalline cellulose, lactose monohydrate, croscarmellose sodium, magnesium stearate, anhydrous colloidal silicon dioxide, etc. The medication is available in a tablet form, in dosages of 30 mg and 60 mg of dapoxetine in one pill.
Uses of Priligy
The drug is used for the treatment of premature ejaculation in men.
It is prescribed for patients who meet the following criteria:
insufficient control of the onset of ejaculation;
latent time of intravaginal ejaculation is less than 2 minutes;
the beginning of premature ejaculation in most attempts at sexual intercourse in the last 6 months.
persistent or repeated ejaculation after minimal sexual stimulation before, during, and immediately after sexual penetration, which occurs earlier than the moment desired by the patient;
a pronounced state of stress or difficulties that arose in interpersonal relationships as a result of premature ejaculation.
Priligy is used only for the treatment of patients who have been diagnosed with premature ejaculation. It is not intended for men who want to prolong sexual intercourse by delaying the onset of ejaculation. There is no data on the safety of use in men who have not been diagnosed with premature ejaculation.
Before starting treatment with this drug, men with other forms of sexual dysfunction, including erectile dysfunction, should be examined by a doctor. The age at which safe and effective use of this drug is acceptable is from 18 to 64 years.
What Does Priligy Do?
It is assumed that the mechanism of action of Priligy (dapoxetine) in premature ejaculation is associated with inhibition of serotonin reuptake by neurons, followed by increased activity of the neurotransmitter on pre- and postsynaptic receptors.
The ejaculation mechanism is mainly regulated by the sympathetic nervous system. Postganglionic sympathetic nerve fibers innervate the seminal vesicles, vas deferens, prostate, urethral muscles, and bladder neck, causing them to contract in a coordinated fashion to achieve ejaculation. Dapoxetine affects the ejaculation reflex, increasing the latent period and reducing the duration of the reflex impulse of the motor neurons of the perineal ganglia. The stimulus that triggers ejaculation is generated in the spinal reflex center, which is controlled through several brain cores through the brain stem, including preoptic and paraventricular.
Doses and Taking Instructions
The drug Priligy has to be taken orally (it should be swallowed in whole and washed down with a full glass in 200 ml of water). The time of admission does not depend on food intake. The remedy is available in two variations: 30mg and 60 mg.
The recommended initial dosage is 30 mg. It ought to be administered 1-3 hours before sexual intercourse.
The treatment of premature ejaculation should not be started with a dosage of 60 mg. A dosage increase is made only if there has been no effect of taking the drug at a dose of 30 mg, and also if, after taking the minimum dosage, the patient did not experience adverse reactions, including the loss of consciousness. If such symptoms are not observed, and the effect of taking the minimum dosage is insufficient, then the dosage can be increased to 60 mg per day which also should be taken 1-3 hours before the estimated time of sexual intercourse.
It should be borne in mind that the frequency and strength of side effects when taking a dosage of 60 mg may increase. It is unacceptable to exceed the maximum allowable dosage and frequency of taking Priligy tablets – 1 tablet per day (24 hours). If intercourse is not expected on this day, then, you do not need to take a pill.
The clinical need for continued treatment with this drug is evaluated by the attending physician after the first four weeks of treatment or at least 6 (six) doses taken. Further consultations should be carried out at least once every six months.
If a patient feels a mild severity of renal and hepatic insufficiency, this does not require adjustment of the dosage. For elderly patients aged 65 years and older, this medication is prescribed only after a thorough medical examination.
Overdose
An overdose of dapoxetine has not been fixed at the moment. Theoretically, overdosing can cause signs of poisoning – nausea, vomiting, tachycardia, tremors, agitation, and fainting. Gastric lavage, taking sorbents, and symptomatic treatment would be recommended. Dialysis, hemodialysis, forced diuresis, hemoperfusion, or blood transfusion will be ineffective. There is no known specific antidote to date
Dapoxetine and Other Drugs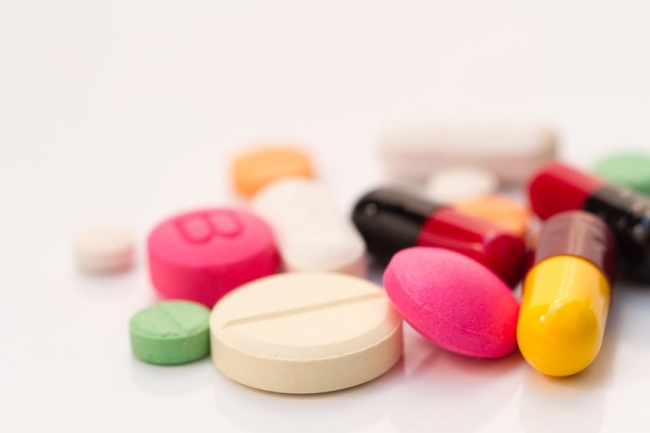 Medicines / herbal preparations with serotonergic effects
As with selective serotonin reuptake inhibitors, co-administration with herbal drugs/drugs with a serotonergic mechanism of action (including MAO inhibitors, L-tryptophan, triptans, tramadol, linezolid, SSRIs, SIZZNS (selective serotonin reuptake inhibitors ), lithium, and Hypericum-based preparations (Hypericum perforatum)) can lead to an increase in the frequency of serotonin effects. Priligy should not be used in combination with other SSRIs, with MAO inhibitors, or with other herbal medicines with a serotonergic mechanism of action or within 14 days after they are canceled. Similarly, these drugs/herbal products should not be taken within 7 days after the end of taking Priligy.
The effect on the pharmacokinetics of dapoxetine by other drugs that are prescribed simultaneously
In-vitro studies of human liver and kidney tissues, as well as intestinal microsomes, established that dapoxetine is metabolized primarily by CYP2D6, CYP3A4 and flavin monooxygenase 1 (FMO1). Thus, inhibitors of these enzymes can reduce the clearance of dapoxetine.
Medicines that are metabolized by CYP2D6
Multiple doses of dapoxetine (60 mg/day for 6 days) followed by a single dose of 50 mg of desipramine resulted in an increase in the average Cmax and AUC inf of desipramine, respectively, by 11% and 19% compared with taking desipramine alone. Dapoxetine can cause a similar increase in the plasma concentration of other drugs metabolized by CYP2D6. This probably does not have important clinical significance. Medicines that are metabolized by CYP3A4.
Repeated administration of dapoxetine (60 mg/day for 6 days) led to a decrease in AUC inf midazolam (single dose of 8 mg) by about 20% (range from 60 to + 18%). Probably, for most patients, this effect on midazolam has no significant clinical value. An increase in CYP3A activity may have clinical significance in some patients who take the drug at the same time, are metabolized by CYP3A, and have a narrow range of therapeutic effects.
Ethanol
The simultaneous administration of ethanol in a single dose of 0.5 g/kg did not affect the pharmacokinetics of dapoxetine (with a single dose of 60 mg of the drug), however, dapoxetine in combination with ethanol enhances drowsiness and significantly reduces alertness. Pharmacodynamic measurements of cognitive impairment (a test for the speed of digital attention, a test for replacing digital characters) also revealed the presence of an additive effect when dapoxetine and ethanol are taken together. The simultaneous use of alcohol and dapoxetine increases the likelihood of developing or the severity of adverse reactions, such as dizziness, drowsiness, slowing down the speed of reflexes or impaired ability to correctly assess the situation. The combination of alcohol and dapoxetine can enhance these effects associated with taking alcohol, and can also increase the likelihood of developing a neurocardiogenic adverse event such as fainting, thereby increasing the risk of accidental injury; therefore, patients should be advised not to drink alcohol during treatment with Priligy.
Priligy (Dapoxetine) vs Viagra (Generic)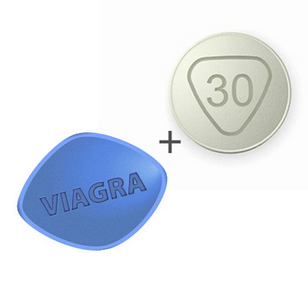 Combined tablets with sildenafil and dapoxetine are intended for men who are diagnosed with erectile dysfunction and premature ejaculation. About 30% of men suffering from any of these problems have a second one too, so, companies that previously produced sildenafil began to produce dual-action tablets supplemented also with dapoxetine.
Both components begin to act, as a rule, no earlier than an hour after administration. Food can reduce the effect of sildenafil, so, for a better result, it is advisable to take the pill/pills 2-4 hours after eating, depending on fat content and quantity. An increased erection will last up to 5 hours from the beginning of the action, endurance – up to 12 hours, although the exact time of work of dapoxetine cannot be determined in advance.
All of these drugs, such as Viagra Super Force, are generic drugs that you can buy in online drugstores or regular pharmacies; one of the online pharmacies that sell these drugs at affordable prices is the Canadian Health&Care Mall. They are equivalent to standard doses of two drugs, i.e. correspond to two separate tablets of Viagra and Priligy taken together. Double-acting drugs are usually cheaper and more convenient to take. However, for some people, their time of action can differ greatly, which is why the optimal solution would be to take drugs for potency and for delaying ejaculation separately with some interruption.
Several studies have been conducted in which patients took 60 mg of dapoxetine with the maximum recommended doses of PDE-5 inhibitors, including 100 mg sildenafil Viagra. According to all the results, the substances do not affect the pharmacokinetic properties of each other and, if necessary, they can be combined.
Side Effects
Most often, in phase 3 clinical trials, such adverse dose-dependent reactions were reported: nausea (11.0% and 22.2% in the groups receiving dapoxetine, if necessary, at a dose of 30 mg and 60 mg, respectively), dizziness (5.8% and 10.9%), headache (5.6% and 8.8%), diarrhea (3.5% and 6.9%), insomnia (2.1% and 3.9%) and fatigue (2.0% and 4.1%). The most common adverse events that led to drug discontinuation were nausea (2.2% of patients receiving Priligy) and dizziness (1.2% of patients receiving Priligy).
Priligy's safety was evaluated in 4224 patients with premature ejaculation who participated in five double-blind, placebo-controlled clinical trials. With 4224 patients, 1616 used Priligy 30 mg if necessary, and 2608 – at a dose of 60 mg if necessary or once a day.
Mental health: anxiety, agitation, unusual dreams, decreased libido, depression, state of euphoria, mood changes, nervousness, indifference, apathy, confusion, disorientation, pathological thinking, somatosensory amplification, infrasonic disorder, nightmares, bruxism, loss of libido.
From the side of the central nervous system: very often – dizziness, headache; often – drowsiness, the impaired concentration of attention, tremor, paresthesia; infrequently – fainting, incl. vasovagal, postural dizziness, akathisia, taste perversion, hypersomnia, lethargy, sedation, depression of consciousness; rarely – dizziness during physical exertion, sudden falling asleep.
From the side of the organs of vision: often – blurred vision; infrequently – mydriasis, pain in the eye, visual impairment.
From the organs of hearing: often – ringing in the ears; infrequently – vertigo.
From the respiratory system: often – nasal congestion, yawning.
From the gastrointestinal tract: very often – nausea; often – diarrhea, vomiting, constipation, abdominal pain, dyspepsia, flatulence, stomach discomfort, bloating, dry mouth.
From the skin and subcutaneous tissues: often – hyperhidrosis; infrequently – itching, cold sweat.
From the reproductive system: often – erectile dysfunction; infrequently – lack of ejaculation, violation of orgasm, incl. anorgasmia in men, paresthesia of the genitals of men.
General condition: often – weakness, irritability; infrequently – asthenia, a feeling of heat, a feeling of anxiety, a feeling of malaise, a feeling of intoxication.
Changes in laboratory parameters: often – increased blood pressure; infrequently – an increase in heart rate, an increase in orthostatic blood pressure.
Pregnancy and lactation
Dapoxetine is not intended for use in women. Based on the limited amount of data obtained in clinical studies, there is no reason to believe that taking dapoxetine by a man can affect the pregnancy of a partner. Well-controlled studies of the use of dapoxetine in pregnant women have not been conducted. It is not known whether dapoxetine and its metabolites are excreted in breast milk.
Customer Reviews
Priligy pills do their job well. The medicine is well tolerated by the body, if you follow the instructions clearly and methodically, do not exceed the dosage and do not mix it with unacceptable medications. The drug does not affect sperm and does not lead to the development of addiction. All this makes the medication very effective and in-demand among men around the world.
About the drug patient reviews are positive. Unlike other drugs that need to be taken for a long time, Priligy gives a therapeutic effect after the first use. Taking it orally 1-3 hours before sexual activity, you can be sure of the normal duration of sexual intercourse. Many patients, thanks to Priligy, were finally able to live a full sexual life without fear of early ejaculation.
Buy Priligy (Dapoxetine) in the USA or Canada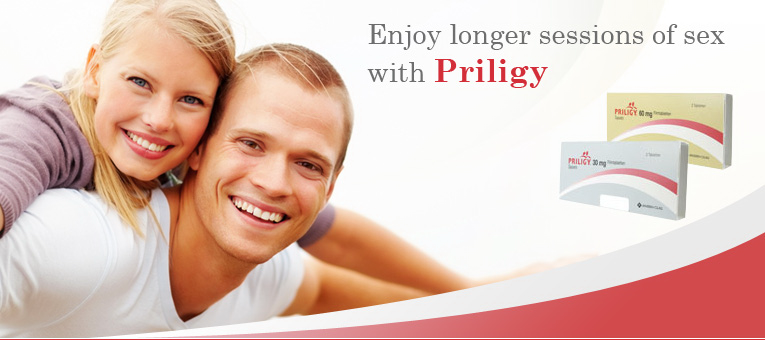 Residents of America and Canada have an excellent opportunity to purchase all kinds of medications, including potency and sexual intercourse prolongation medications, on the Canadian Health & Care Mall website.
Cooperation with our company has several advantages:
The ability to order at a comfortable time and in a place that is convenient for you. It is enough to have access to a personal computer/a laptop/tablet/ smartphone, and Internet connection on hand.
It is possible to buy medicines and other pharmacy products at lower prices, such cooperation will allow you to avoid additional margins on medications.
To date, premature ejaculation is easily eliminated with the help of modern drugs, such as Priligy. Due to its 100% effectiveness, ease of use and low likelihood of side effects, Priligy is well established among many thousands of patients throughout the world. Americans and Canadians can effectively treat early ejaculation with this medication and easily return to normal sex life and forget about past sexual failures forever.
Your Coupon
Our company is trying to make Priligy even more affordable. Our customers who receive newsletters regularly, together with it, get also discount coupons for this drug. Those customers who are not subscribed to our updates have the opportunity to scan the code on the main page of our website. Once you have this code, you can use it the next time you purchase Priligy.
Coupon Code: PRILIGY10OFF