Diovan Generic (HCT) at Canadian Pharmacy
Diovan Generic (names include: Valsartan, Valtan, Valzaar): General Information, Uses, Precautions, Possible Interactions, Side Effects, Complications, Instructions and Recommendations, Dosages, Co-Diovan
---
CONTENT
---
Diovan and Its Generic Version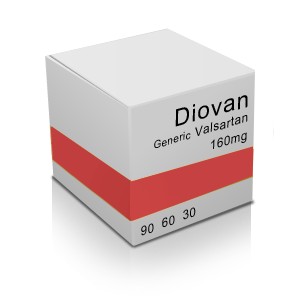 Diovan is a drug that is commonly used to treat hypertension (blood pressure that is too high) in adults and children who are at least six years old. Diovan can also be prescribed to adult patients to treat heart failure and reduce the risk of dying after experiencing a heart attack. It belongs to the class of medications that work as angiotensin reception blockers. Diovan is based on a single active component called valsartan. It makes blood vessels relax so that blood flow is no longer impaired by narrow vessels. This contributes to a significant decrease in blood pressure. When a patient's blood pressure is lowered, it reduces the risk of suffering from heart attacks, strokes, and kidney disorders.
Hypertension treatment is often a part of comprehensive cardiovascular risk management, and Diovan can be used in combination therapies.
Diovan Precautions and Interactions
Before you start using Diovan, you have to make sure that it is safe. Diovan is a medication that can only be obtained if you have a prescription for it, so you will need to make an appointment with your healthcare provider if you wish to start taking Diovan.
Be sure to notify your doctor if you are:
allergic to any drugs, foods or any other substances
pregnant
taking a medicine that contains aliskiren and suffering from diabetes or a kidney disorder (if you're not sure whether the medications you're using contain aliskiren or not, ask your healthcare provider or pharmacist to clarify it for you)
Diovan can have dangerous interactions with a number of medical conditions, so try to give your medical practitioner the fullest details of your medical history. That will allow him/her to get a more thorough understanding of your general health condition and make a reasonable decision whether it is safe for you to use Diovan. Your doctor should pay particular attention to the following conditions:
a state of dialysis
cardiovascular diseases
diabetes
kidney/liver disorders
dehydration
low blood volume
a history of angioedema
a recent stroke or heart attack
bladder problems
Diovan is also known to have some contraindications with certain other medicines. Thus, it is recommended that you write down a list of all the medications that you are currently taking and present it to your healthcare provider. Diovan can cause dangerous adverse effects if taken with these drugs:
any other medication that regulates blood pressure
any other medication for cardiovascular disorders
diuretics (this interaction can increase the risk of experiencing dangerous hypotension)
medications that increase potassium levels in the body (this interaction can lead to dangerously high potassium levels)
ACE inhibitors (this interaction can increase the risk of developing certain Diovan side effects)
nonsteroidal anti-inflammatory medications (this interaction can decrease the effectiveness of Diovan and lead to the development of kidney problems)
lithium (this interaction is known to decrease lithium's effectiveness)
cyclosporine, rifamycins, ritonavir (this interaction increases the risk of experiencing Diovan side effects)
This list does not include all medications that can interact with Diovan. Ask your healthcare provider for further details about Diovan's interactions with other drugs or medical conditions.
Women who are pregnant while using Diovan or may become pregnant during this period have to be careful because Diovan belongs to pregnancy medications category D. This means that clinical trials on both animals and humans have proved that taking Diovan during pregnancy poses a certain degree of risk for the fetus. However, in rare cases, the benefits of Diovan for the mother are greater than the possible damage, so pregnant women must make the decision on whether they should take Diovan or not with their healthcare providers. It is not advised for female patients to use Diovan during the second and third trimester of pregnancy, due to the high probability of serious (possibly lethal) damage to the child. This precaution can also be applied to breastfeeding women, even though it is still unknown whether Diovan can pass into breast milk.
Diovan must be used with caution in children, especially those who are on dialysis or have kidney disorders.
Diovan Side Effects and Possible Complications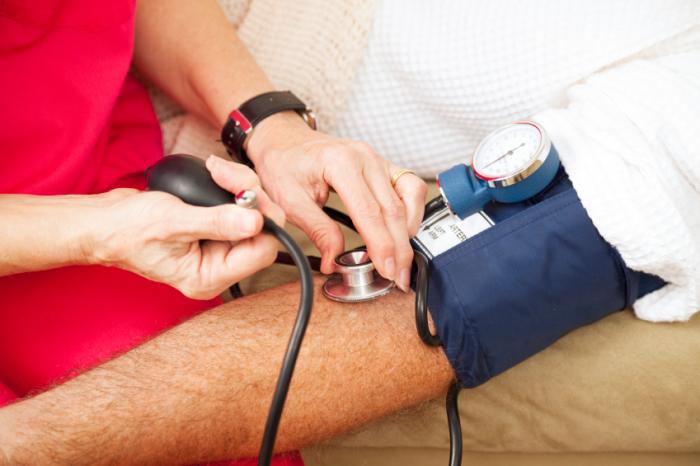 Even if your healthcare provider has concluded that it is safe for you to use Diovan, you may still develop an allergic reaction to this medication. Get emergency medical help immediately if you experience any of the following symptoms:
hives
difficulty breathing
swollen lips, face, tongue or throat
cramps
irregular heartbeat
Apart from an allergic reaction, you could also develop a very rare condition that affects your skeletal muscle tissue. If left untreated, it can lead to kidney failure. Contact your healthcare provider immediately if you experience any of the following symptoms:
muscle pain with no apparent reason
muscle tenderness
weakness
fever
exhaustion
dark-colored urine
bloody urine
cold sweats
Some other infrequent Diovan side effects include:
running out of breath very easily (even with moderate physical exertion that wasn't a problem earlier)
little or no urination, swelling in any area of the body, inexplicable rapid weight gain
exhaustion, a strong feeling of thirst, appetite loss, an urge to vomit, confusion
a sensation of fluttering in your chest, or rapid heartbeat
a feeling of dizziness and light-headedness, like you might lose consciousness any moment
a decrease in heart rate, weak pulse, and muscles (signs of high potassium levels)
These symptoms are less dangerous than the aforementioned ones, but it is still highly recommended that you seek professional medical help as soon as you notice any of them.
Diovan is known to make people who take it feel dizzy or confused. Thus, it is recommended that you avoid operating any machinery, including driving a car or doing anything else that requires you to be focused until you are very sure that it is safe for you to do that. The body often needs some time to adjust itself to the effects of a new medication, so you might have to temporarily refrain from some ordinary activities for the sake of safety.
Some other, more common adverse effects of Diovan are the following:
pain in the stomach or abdominal area
back/muscle pain or stiffness
blurred vision
coughing
upset stomach or diarrhea
difficulty moving around
hair loss or thinning
headaches
flu-like symptoms
painful, swollen, or red joints
The list of Diovan side effects in this article is not complete, and you may experience other adverse effects after taking the drug. If this occurs, you should report them to your healthcare provider or directly to the drug manufacturer.
How to Use Diovan
You should take Diovan exactly as your medical practitioner prescribes. Make sure that you read all instructions on the prescription label and follow them carefully. If you don't understand one or more of the directions, do not hesitate to ask your healthcare provider for an explanation. Your Diovan dosage can be changed occasionally to achieve the best effect possible. Do not change the dosage of your own accord, and do not take Diovan after your doctor has told you to stop.
Diovan can be swallowed with or without food. It is advised that you stick to a certain schedule in taking the medication. This will help you develop a habit of taking it on a regular basis, so you will be less likely to miss a dose. In addition, the medicine will also be more effective if taken at the same time every day.
If a patient who has to take Diovan cannot swallow the capsule, it can be mixed into liquid form by a pharmacist. Make sure that you shake the bottle well before each use if you are using the liquid form of this medication. You should not try to measure the dose with a household spoon because you are likely to get it wrong then. Use a special dose-measuring device or a medicine cup for that purpose. If you do not have one, you can get it from your local pharmacy.
Diovan often needs two to four weeks to start effectively regulating blood pressure. You must not stop taking the medication or alter the dosage even if you do not feel the effect you would like. Hypertension often has no symptoms, so it is important to keep it under control all the time. Depending on your condition, you might have to take Diovan or similar medications for the rest of your life. You'll need to measure your blood pressure on a regular basis and report any changes to your healthcare provider, who might also recommend that you have your kidney function checked regularly while you're using Diovan.
There is a possibility that you will experience extremely low blood pressure when you start taking Diovan. If you begin sweating profoundly and feeling a strong desire to vomit, weakness, contact your healthcare provider immediately, because you might be experiencing hypotension.
Diovan is known to make patients feel dizzy in the first days of treatment, so you should avoid getting up from a sitting or lying position abruptly, as it might cause you to lose balance and fall. To avoid that, develop a habit of getting up slowly and taking the time to steady yourself. You might also want to limit your alcohol intake because alcohol can lower blood pressure, which could become dangerous when combined with Diovan. In addition, alcohol increases the risk of developing side effects of Diovan.
If you forget to take a dose, do it as soon as you remember about it. If you cannot do it immediately or it is almost time to take the next dose, just skip that dose. Don't take a double dose to compensate for the one you missed. If you happen to overdose, seek professional medical help immediately. You're likely to feel very dizzy and close to fainting.
Diovan is not an over the counter medication, which means that it is prescribed by a healthcare provider if needed. Thus, do not share your Diovan pills with anyone, even if their symptoms seem very similar to yours. If you have extra pills left after your treatment course is completed, it is recommended that you dispose of them in the proper way. If you're not sure how to do that, contact your medical practitioner for further information.
Diovan should be stored in a dry place, at room temperature, and away from light. Do not keep this medication in the bathroom. Make sure that it is out of reach for children and pets. If you have Diovan in liquid form, store it in the refrigerator for up to 75 days or at room temperature for no more than 30 days. The medication shouldn't become frozen.
Diovan Dosages
Your Diovan dosage is will be determined by several factors, such as your age, general health condition, and the health problem that is to be treated by Diovan. Diovan can be used to treat the following medical conditions:
Congestive heart failure. Initially, a patient should receive a 40 mg dose twice in one day. Later, the dose will be maintained at the same level or be increased. Generally, Diovan 160 mg is a perfectly safe dosage that is best tolerated by the majority of patients. However, it may be increased if the patient in question seems to experience no side effects or discomfort with a 160 mg dosage.
It is recommended for Diovan to be prescribed for patients with high blood pressure in 80-160 mg dosage. Eventually, it may be increased up to 320 mg. Hypertension patients are to take the medicine once a day in one single dose.
Myocardial infarction. Patients who have experienced a myocardial infarction may start taking Diovan as early as twelve hours after the infarction. It can be used as a part of postmyocardial infarction treatment in combination with aspirin, beta-blockers, and thrombolytics. Initially, it should be taken twice daily in doses of 20 mg. In the following week, the dose can be raised to 40 mg, and then it should continue going up until it reaches the target dose of 160 mg. If the dose isn't tolerated well enough (patients develop hypotension symptoms or kidney disorders), lowering the dosage is advised.
The aforementioned dosages are suitable for adults, while pediatric dosages (for children aged between 6 and 16) have to be calculated individually for each patient, taking into account his/her weight. The initial dose should be equal to 1.3 mg/kg, but not more than 40 mg. A maintenance dose for pediatric patients should be calculated using the 2.7 mg/kg ratio, and it cannot be higher than 160 mg. Both initial and maintenance doses should be taken once a day. The maintenance dose may have to be adjusted according to patient's response, especially if he/she is suffering from kidney or liver disorders. In some cases, adding a diuretic to a smaller Diovan dose works better than simply increasing the dose.
If a child's dose cannot be taken using standard Diovan dosages (40 mg, 80 mg, 160 mg, 320 mg), pills can be made into a suspension by a pharmacist. It can also be used if a child or an adult patient are unable to swallow the tablet whole. If there is a transition from liquid form to pills later in the treatment course, the dose for pills might need to be increased.
If Diovan turns out to be insufficient to regulate an adult patient's blood pressure, they can try using Co-Diovan. It comes as a non-divisible pill with three various fixed dosages that have to be taken once a day. Ask your health care provider for more details if you want to know whether Co-Diovan is suitable for you.
What Is the Generic for Diovan?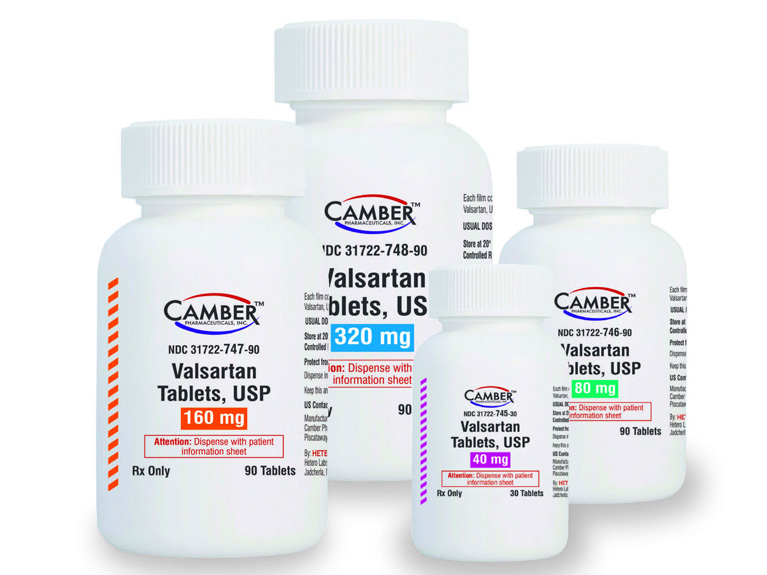 The arrival of a generic for Diovan was long anticipated by many people who used brand-name Diovan on a regular basis. The generic version of the drug hit the market in 2014, immediately gaining considerable popularity among Diovan users. Before that, only Diovan HCT (Diovan and hydrochlorothiazide combination) could be obtained as a generic medication. Diovan HCT side effects and precautions are fairly similar to those of Diovan, but it works both as a blood pressure regulator and diuretic, so its effect on a patient's body ca quite different.
The generic name for Diovan is valsartan, based on the name of the medication's main active component. Similarly to Diovan, valsartan is also available in four various dosages: 40 mg, 80 mg, 160 mg and 320 mg. The pills can be divided and combined to obtain the necessary dose. Valsartan is most commonly taken as a single dose once in a day. The standard daily dosage for an adult patient ranges from 80 to 320 mg per day. The most common valsartan adverse effects include headaches, nasal congestion, muscle pain, slight dizziness, and diarrhea. All other side effects, warnings, and recommendations are identical for Diovan and valsartan because they are basically the same medications.
If you have a prescription for valsartan, you can choose whether you want to purchase it from your local pharmacy or try online drug stores, which have been steadily gaining popularity over the past ten years. Online sellers generally have more attractive prices, and you can benefit from a vast range of additional benefits, such as free delivery, free professional consultations, and coupon code discounts. Bear in mind that if you find a Generic Diovan coupon, it will not work for valsartan, and vice versa. You'll also have to pay attention to the reliability of the seller from which you're going to purchase your generic medication. Some online pharmacies resort to dishonest practices, so make sure to initially perform a quick online research to check whether your chosen seller is reputable or not.
Best Regards, Online Canadian Pharmacy Team – https://www.canadianhealthmall.com