How to Maximize Generic Viagra Efficiency
Food and Alcohol: no Fatty Meals, Grapefruit and Ethanol
Don't eat too much – Viagra works best on an empty stomach. No, you don't have to go on a diet. But if you want to prevent insufficient effectiveness of this oral drug, take it at least after 1-2 hours after a meal. Especially you should avoid high-fat food, because it can slow Viagra absorption through the stomach.
It is also recommended that you don't drink alcohol before Viagra consumption, especially as alcohol has a general negative effect on the male health. The combination of ethanol (alcohol) with sildenafil may significantly lower blood pressure, causing headache, dizziness, and heart palpitations. So, it will be ideal, if you give it up completely. As for clear water, you can drink it as much as you want, it will be good, because it helps the pills to be absorbed by the body.
If you take Viagra, you should not eat grapefruits or drink grapefruit juice. Grapefruit is able to interact with many drugs, including sildenafil, delaying the time needed for Viagra to work.
Medications – Unwanted Combinations with Viagra
Remember that Viagra may interact negatively with certain medications, which can excessively increase its effect or reduce it, or cause various side effects. You should not take Viagra (sildenafil) simultaneously with the following drugs: other phosphodiesterase 5 inhibitors (vardenafil, tadalafil), abiraterone, amiodarone, alprostadil, alpha-blockers (doxazosin, terazosin, etc.), alpha agonists (e.g., methyldopa, clonidine), HIV protease inhibitors (ritonavir, atazanavir, saquinavir, indinavir), angiotensin converting enzyme inhibitors (ACEIs), angiotensin receptor blockers (ARBs), aripiprazole, aprepitant, "azole" antifungals (as voriconazole, ketoconazole, itraconazole), barbiturates (phenobarbital, etc.), beta-adrenergic blockers (propranolol, etc.), bosentan, boceprevir, bicalutamidem, calcium channel blockers (amlodipine, etc.), clonidine, carbamazepine, conivaptan, cobicistat, dexamethasone, deferasirox, diuretics, enzalutamide, dronedarone, dofetilide, guanfacine, fusidic acid, HIV non-nucleoside reverse transcriptase inhibitors, tyrosine kinase inhibitors, tocilizumab, telaprevir, stiripentol, "statins" (e.g., simvastatin), simeprevir, sertraline, siltuximab, sapropterin, riociguat, rifampin, rifabutin, primidone, pimozide, phenytoin, peginterferon Alfa-2b, oxcarbazepine, norfloxacin, nitrates (nitroglycerin, etc.), metronidazole, and some other medicines.
If you are not sure whether you are taking some of these drugs, ask your pharmacist, may be you take some medications including the active ingredients listed above. Don't stop any prescribed medications or replace them before you talk to the doctor.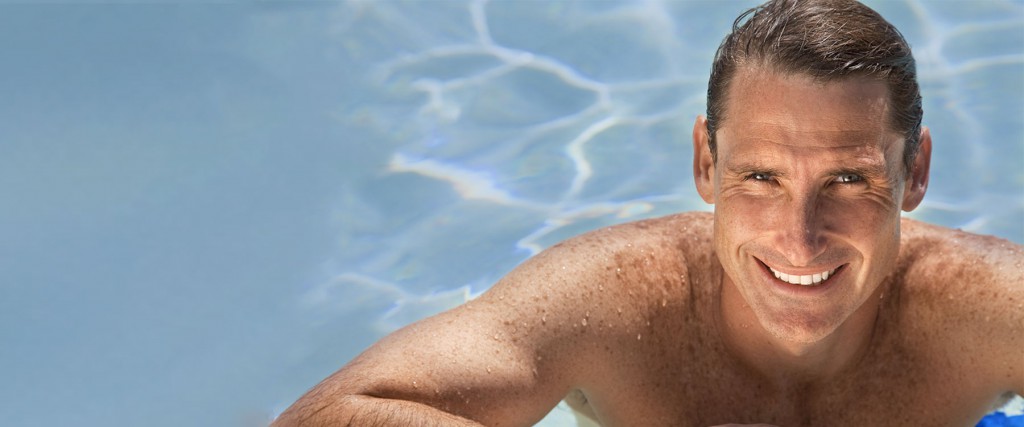 Romance and Passion: Tune in to Making Love
It is important to understand, that sildenafil and equivalent oral drugs work by enhancing and maintaining erection that is reached naturally, so a man needs to be sexually aroused to see the effect. Some men expect spontaneous erection from Viagra, but it's a mistake. Provide sufficient erotic stimulation before sexual contact – create the positive atmosphere, spare enough time to the prelude, relax, calm down if you're in stress.
Be Sexually Active if You Want to Be More Satisfied
The researches have shown that men with regular sex have better erection, because they have higher testosterone level and lower anxiety. For this reason, the initial attempt of using Viagra by men who haven't had sex for a several years, may fail. But subsequent attempts can be more successful, so don't give up after the first negative experience with Viagra.
Find Your Individual Dose of Viagra
Viagra pills are available in dosages of 25 mg, 50 mg, and 100 mg. 50 mg a day is a recommended dose. If 25 mg or 50 mg is not enough for you, may be a higher dosage will help. But don't exceed the maximum dosage and don't take more than 100 mg a day. It is recommended that you consult with your doctor before changing the dosage.
Try New Generation Versions of Viagra
Today sildenafil citrate is produced in various pharmaceutical forms, including improved and enhanced ones. Their principle of work is the same, but the effect may come faster or last longer. For example, there're dissolvable forms (tabs or jelly) of Viagra for sublingual intake that quickly get into the blood, providing a faster onset of action:  Viagra Oral Jelly, Viagra Soft tabs, Viagra Super Active in the form of soft gelatin pills. There're also Viagra versions with enhanced formula, like Viagra Professional.
If Viagra doesn't work for you, try another oral drug or treatment method. Viagra works for many men, but there're always exceptions, as all organisms are individual. In this case you can try Levitra, Cialis or some other oral drug with the same action. It is possible that they turn out to be more effective for you.