Hypoactive Sexual Desire Disorder and Premature Ejaculation
Over centuries of medical research and development, we have come to learn a great deal about our bodies and the conditions that affect them. However, despite great advances in the field of sexual health, many people are still uninformed about the most common disorders affecting us and impeding us from leading healthy sex lives. Let us examine two very common problems – hypoactive sexual desire disorder and the problem of premature ejaculation.
Understanding hypoactive sexual desire disorder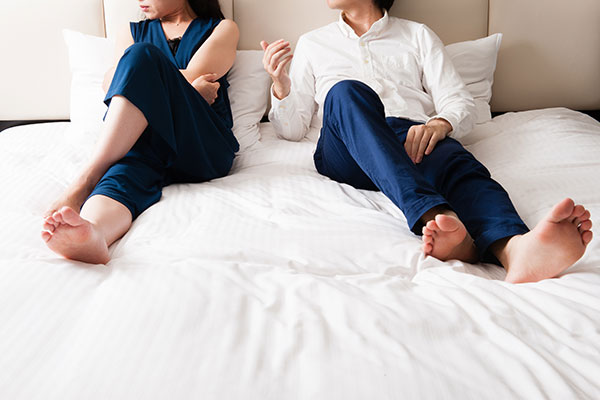 Hypoactive sexual desire disorder (HSDD) is a term for a problem that affects both genders and occurs in numbers that may surprise you. Although this is not a universally accepted term, and is often substituted with "sex addiction" or simply "hypersexual disorder", Hyperactive sexual desire disorder is the name we will use to describe the very real problem at hand. HSDD can be described as a condition of abnormally frequent sexual urges and excessive sexual desire. Unlike people who suffer from rare and dangerous disorders, hypersexual people have always been prevalent in society and have even played a role in forming certain cultural stereotypes. Hundreds of years ago, they might have been called satyromaniacs (if male) and nymphomaniacs (if female). Today, these terms are rarely used, but hypersexual people are still commonly stereotyped with both positive ("stud") and negative ("slut") names. Even though there is a common belief that hypersexual people simply inherited a high sex drive, the causes of HSDD are more concrete and its symptoms more wide-ranging.
Causes and symptoms
In-depth research on HSDD has shown that many factors can contribute to the occurrence of the condition. For example, HSDD is known to manifest itself as a symptom of other health problems, including Klüver-Bucy syndrome, bipolar disorder, autism, Alzheimer's, mania, borderline personality disorder, and brain injury. Studies have also demonstrated a link between the effects of certain medications (for Parkinson's, hormone therapy, methamphetamine) and HSDD behavior. Nevertheless, if external factors are ruled out, HSDD is treated like any other addiction and obsessive-compulsive disorder.
Symptoms of HSDD include:
Frequent masturbation.
Obsession with sexual thoughts
Planning frequent sexual encounters
Spending many hours a day watching pornography and other sexual materials
Engaging in affairs with multiple partners and constant one-night stands
Emotional detachment, difficulty in forming casual interpersonal relations
Inability to change sexual habits and appetites
In today's society, people who experience HSDD might be perceived as simply being very passionate, but what is important to understand is that many of them feel trapped by their desires. They feel powerless to change their habits, and the addiction can even take a serious toll on their mental health.
Understanding Premature Ejaculation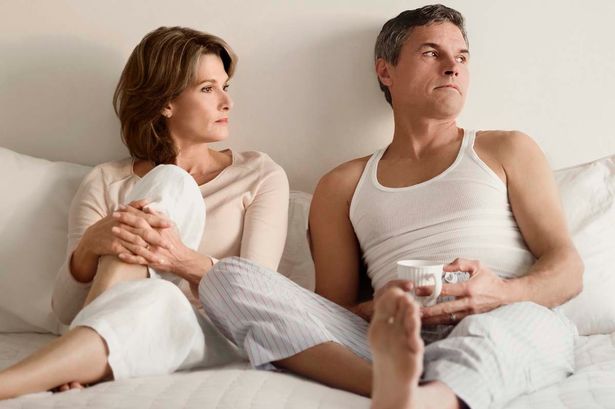 While the previous condition described affects both men and women, premature ejaculation is a problem that men suffer from exclusively. This is one of the most common male sexual problems and is probably just as well-known as erectile dysfunction. Premature ejaculation can be described as a tendency of a man to achieve orgasm with minimal sexual stimulation and in an abnormally short period of time. Naturally, every sexually experienced adult has their own idea of what a normal "lasting time" for a man should be during sex, but premature ejaculation is widely classified as occurring within a minute of initiating contact. Given that the average time it takes for a man to ejaculate during sex is 4-8 minutes, and women tend to need even more time to reach satisfaction, it's easy to see the difficulties premature ejaculation creates. Apart from making it significantly harder for a man to pleasure his partner, PE is known for bringing about feelings of frustration, shame, inadequacy, and humiliation. The stress associated with premature ejaculation can cause relationship problems and sometimes motivate men to avoid sexual relations altogether.
The Fullest Guide about Premature Ejaculation read on this page: https://www.canadianhealthmall.com/premature-ejaculation
Causes
There are a variety of situations and factors under which premature ejaculation occurs:
Young age and unfamiliarity with sex
Nervousness or shyness in front of a new partner
Abstaining from sex for a long time
Feelings of anxiety, guilt, and depression
Hormonal problems
Injury
Increased penile sensitivity
Prostatitis
Side effects from medication
Despite plenty of research conducted, scientists have not managed to pinpoint the specific mechanism that triggers premature ejaculation, but the aforementioned factors paint a general picture of the situations in which it occurs. Nevertheless, what we know for sure that some men have genetically acquired sensitivity in their penis that exceeds the norm, making premature ejaculation more probable. We also know that the psychological component of premature ejaculation is the most prevalent because men who practice sex and become comfortable with their own bodies and their partners' have significantly lower rates of this condition.
Treatment
Nowadays, men who suffer from PE and are ready to fight it have a number of options to choose from. One of the most effective approaches is one that doesn't require a visit to the doctor – analyzing and overcoming any negative feelings that could be hampering performance, altering movements and positions during sex, wearing condoms to decrease sensitivity, distracting oneself during intercourse and several others. Men who visit sex therapists may be taught new techniques and exercises (like Kegels) to strengthen muscles and keep arousal under control. Finally, we should also mention medications. The three most common drugs used to treat premature ejaculation are dapoxetine, paroxetine, and clomipramine. They belong to a class of drugs called SSRIs (selective serotonin reuptake inhibitors. Furthermore, some men have started using topical medications to solve this problem. Topical drugs like Promescent can desensitize the head of the penis (when applied correctly), and thus delay ejaculation. Some PE medication is sold in the form of a combined drug that also counteracts erectile dysfunction.