Importance and Impact of Minerals on Our Health and Longevity
Importance and Impact of Minerals on Our Health and Longevity
For all those who think that mere vitamins consumption is sufficient for his or her health this article will show that it's not really so. Health&Care verdict is: any useful function of vitamins is not complete or actually functional till there are sufficient minerals involved. For example, zinc is needed for vitamin A proper assimilation, calcium works in tandem with vitamin C and selenium is necessary for vitamin E absorption.
Health and Care specialists claim that in average understanding minerals is more necessary and important for our bodies than vitamins. Why minerals are so vital, what are the main functions of minerals, how to use them and some more interesting facts are described below for your health and consideration.
Main Concerns about Minerals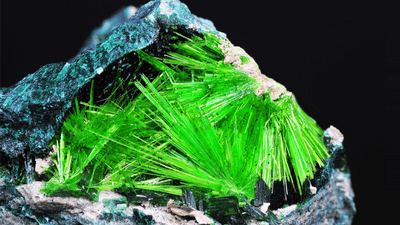 As you know, a small portion of minerals is already in our bodies providing vital functions of all systems. For instance, minerals act as catalysts for nervous and digestion systems. One more important thing is that minerals cannot be treated separately as they are linked to each other because they are synergistically connected.
According to numerous HealthCare research works and reports the role of minerals is indeed crucial and vital for our bodies.
They are responsible for our general well-being as well as play the leading role in various physical and mental processes. Besides, they are top necessary for fast healing, so if you have enough minerals in your diet or medical supplements, rebuilding of tissue will be more prompt. Mineral balance is also important for the good state of our teeth, bones and muscles. Even more, blood transportation function is greatly dependent on minerals, so in order to deliver nutritive elements to all cells of our body, we also need minerals.
Core Functions of Minerals with Examples
• sufficient fluid balance (sodium, chloride, potassium)
• muscle contraction, assisting muscles to contract and relax (sodium, calcium, magnesium)
• tissue rebuilding (zinc)
• nerve transmission (sodium, potassium)
• stomach acid (chloride)
• health of immune system (calcium, zinc)
• blood pressure regulation (calcium, chromium)
• healthy and strong bones and teeth (calcium, phosphorus, fluoride)
• energy metabolism (iron)
Besides some minerals are vital for our genetic material, for instance, zinc also stands for normal fetal development function, and iron which is found in blood red cells is crucial for energy metabolism.
As a rule we can receive minerals via food, still not all of them are easily absorbed. Even if you are keeping to a correct diet, you still need an additional quantity of minerals, that's when medical supplements are needed. Canadian Pharmacy is rich in various supplements and products which provide your organism with a daily norm of minerals as well as their correct combination with vitamins. However, prior to adding extra minerals to your ration, please, ask your family doctor for advice.