Stopping Disfiguring Growths With Viagra
Since the earliest days of mankind, we have been plagued with diseases and illnesses that we knew little to nothing about. Eventually, we learned to treat most of the conditions that afflicted us, but there are still many illnesses that remain a mystery despite years of work and study dedicated to them. Lymphatic malformations fall into this category. These malformations are disfiguring growths that usually become visible during infancy and affect different parts of the body; though the neck and armpit are especially common.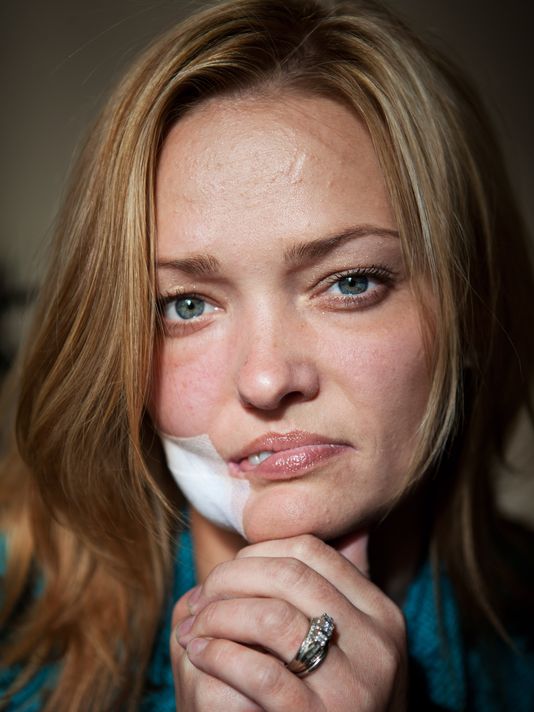 Visually, these growths look sponge-like and are filled with liquid that is transported through tissues and lymph nodes. If left untouched, these lymph nodes can grow to extraordinary sizes, such as those of basketballs or volleyballs (in rare cases). There is no consensus in the medical community pertaining to what causes these malformations, but there is a consensus on the notion that they must be removed or treated before they begin to threaten their subject's health or disfigure their body. There are few safe approaches to treatment, but a new study has shed light on a new potential treatment for these disfiguring growths – Viagra (Sldenafil Citrate).
The idea of using Viagra to treat disfiguring growths came by accident. As you probably know, Viagra's main use is treating erectile dysfunction, a condition that is usually described as an inability of an adult man to achieve erection during sexual contact or to maintain it for a sufficient period of time. However, Viagra has another approved use – treating pulmonary hypertension. It is with this use in mind that a form of Viagra known as Revatio was administered to a baby girl with pulmonary hypertension. However, the girl was also severely ill due to a lymphatic malformation. After the Canadian Viagra offshoot was administered, the physicians attending to a child saw that the drug had shrunk the size of the malformation in addition to reducing hypertension.
This prompted Dr. Alfred Lane of the Stanford University's School of Medicine to assemble a team of researchers and investigate the link between Viagra and malformation shrinkage. The attending doctors also reported a change in the malformation's shape and structure, noting how it became softer after the drug was administered. Two children (besides the baby girl) were later treated with Viagra, and both of them experienced a significant reduction in the size of their growths within 12 weeks.
The results of this small study were inconclusive, but still impressive and inspiring. They led researchers to begin a much more thorough and comprehensive investigation on the findings, with hope that a new form of treatment could be found. Up to this point, treatment options were limited and usually dangerous. The most common removal procedure is surgery, though it is not always possible to conduct without endangering the patient. Another common choice is injection of an irritating agent. This option is usually reserved for small growths and is has a success rate of approximately 80%. Unfortunately, it also causes deep tissue scarring.
The next choice for some patients is laser therapy. This treatment is conducted in several stages under anesthesia and is also known to cause scarring. The final option that medical workers still apply is radio frequency ablation. Like the theorized Viagra solution, radio frequency ablation is somewhat new and inconclusive, though it has already proven to be effective in destroying superficial lesions. Before, you might have thought that your Canadian generic Viagra pills at Canadianhealthmall.com were only good for improving your sex life, but now you should see that they hold great potential for many other things as well.