The ingrained misconceptions of Canadian pharmaceutical industry under a different angle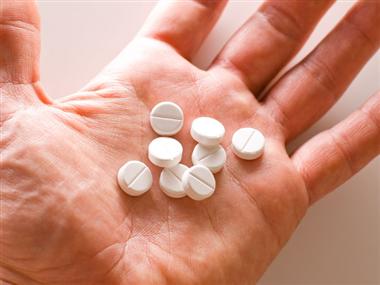 Ensuring the seamless access to the necessary medications is a paramount task for any government. However, the role of a pharmaceutical industry is often overestimated, and certain leasing conclusions and assertions strike roots in the minds of common people, making them perceive reality in a distorted, biased way. Our article is dedicated to splitting the truth from misconceptions – we'll study various of vital and fundamental aspects under the microscope and will operate with facts from various sources (primarily, comprehensive studies, researches and statistics from governmental and non-gov organisations.
Statement 1. The pharmaceutical industry contributes to maintenance and tangible growth of R&D (research and development) field, providing a better part of funds to conduct scientific researches in the country. With this fact in mind, the growth in pricing can be justified, as well as a federal competition protection program.
Facts: According to Price Waterhouse Coopers research published in 2005 and updated in 2010, a better part of financing and expenditures accordingly is covered by the tax money taken directly from taxpayers. Moreover, the 'highly-developed' local industry spends up to 3 times more money on marketing, sales and promotion campaigns in comparison with R&D expenditures. According to the report, sales and promotion employees earn roughly 15-20% more than R&D workers do. The report underlines that the current research and development strategy needs to be reconsidered in several aspects, claiming that it is excessively concentrated on large public subsidies issued for R&D in private sector, while the net companies get negligible support. R&D-to-sales ratio is another concern: this value is calculated by dividing R&D expenses by the total sales. This indicator is used to evaluate the efficiency of R&D spendings in companies from the same industry. The 7.5% mark looks like a poor result against the background of 15% on in France, not to mention the fact the medications there are at least 10% more affordable.
Statement 2. The industry creates a huge number of workplaces for scientists in the country.
Facts: In reality, according to the aforementioned PriceWatherhouseCoopers research, research and development activities involve as little as 17% of all the employees, while 42% of sales of jobs account for sales and marketing department positions. The enterprises manufacturing branded drugs have around 4,000 researchers employed. And if we compare private and public sectors, R&D activities in businesses account for 30% of funds, while the same indicator in publicly funded higher education institutions is 64%.
Statement 3. Scientific and technological advances and innovations are the main objective of the branded medications enterprises, and that's the reason for funding by public subsidies.
Facts: In fact, according to Prescrire International publication released in 2010, the branded drugs enterprises have nothing to do with actual therapeutic advancements in the recent years. Their research work, clinical trials, is essential for the only big purpose – maintaining product marketing. An average business model of a large enterprise lies in applying aggressive marketing techniques for promotion of the brand-new medications that inevitably cost more and have no significant competitive advantages over their predecessors. Thus, for example, the report as for 2009 indicates that the release of 104 branded medications were researched for innovative technologies applied in production – and the result was shocking: none of the medications provided a comprehensive improvement in comparison with the previously released medications, and just 3 preparations demonstrates statistically insignificant improvement growth.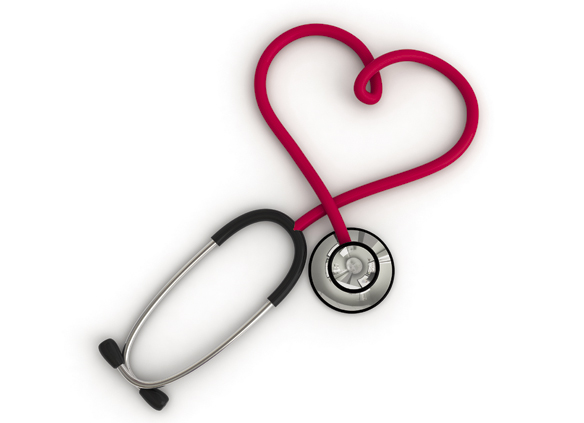 Statement 4: Pharmaceuticals, just like the entire healthcare system, are a provincial domain.
Facts: According to the official website of Government of Canada, federal authorities have plenty of responsibilities as well – they play a vital role in maintaining healthcare and pharmaceuticals industry in particular. Such spheres as drugs regulation, approval mechanisms, safety and advertising, as well as drug pricing and even insurance plans for certain categories of citizens lie on the shoulders of Canadian federal government.
Statement 5: Private insurance can save you from many problems, it's effectiveness and expenditures associated with it are fully justified.
In general, getting a private insurance in Canada is not a universally affordable solution, keeping in mind the poor effectiveness of drug coverage plans in private companies compared to the public ones. Moreover, the overwhelming majority of private drug insurance holders has acquired their plans through their employers. And according to the Ministry of Economic Development, in the past year nearly 48% of the employees had the private plan provided by their employer
This way or the other, along with the drug pricing growth, the expenses on medications of the population has risen as well: either with their taxes or with their out-of-pocket expenses. The current state of affairs is so that authorities are willing to force the citizens to use private coverage plans more actively to reduce the load on the public budget. Naturally, the efforts aiming at reduction of public expenses inevitably leads to higher spendings for all the population, regardless of whether we are talking about private plans or out-of-pocket spendings. The overall private expenditures in Canada equals to 55% of prescription meds expenses in private sector
According to Costs at Healthcare Administration research by Woolhandler, touching the total health expenditures, the country's public program administrative costs equals 1.3%, while the same indicator in private plans is as high as 13.2% – it's 10 times more expensive (!).
As for the premiums in private drug insurance plans in the country, a 15% growth was observed in just 2 years (from 2003 to 2005), while the prices for medications didn't go beyond 8% annual growth mark (according to CIHI 2009). However, the explanation of an extensive increase in premiums is quite simple: the majority of the current private drug coverage plans in businesses are managed by 3rd party organizations, primarily insurance companies, which are as a rule get their compensation calculated basing on the percentage of spendings. In this way, the financial incentives in private coverage solutions do not promote stemming for the rising costs, but rather contribute to their increase. Finally, private coverage plans' formularies are not restrictive; and each brand-new, expensive drug is added a in private plans formulary, even if it is doesn't bear a crucial therapeutic advantages in comparison with antecedent drug modifications.
Research by Canadian Health&Care Mall Team: www.canadianhealthmall.com