Ventolin HFA Inhaler (Albuterol Sulfate) for Prevention and Treatment of Breathing Problems
Ventolin HFA Inhaler (Albuterol Sulfate) at Canadian Pharmacy: General Information, Usage, Precautions, Possible Interactions, Side Effects, Complications, Instructions and Recommendations
---
CONTENT
---
Ventolin HFA General Information

Ventolin is a drug that belongs to bronchodilators and is used to treat airway diseases and breathing disorders, such as asthma, chronic bronchitis, bronchospasm, and others. It aims to increase air flowing to the lungs thus relaxing the airway muscles and helping breathe easier.
Before using Ventolin, consult your doctor and make sure you tell him/her about the following conditions you may have if any:
You have an allergy to albuterol;
You have suffered from heart disease;
You have high blood pressure, epilepsy, or heart rhythm disorder;
You suffer from diabetes;
You are pregnant or planning to become pregnant;
You are breastfeeding.
Moreover, you should inform your doctor on any treatment, or intake of any drug, vitamin complex, herbal medicine, or supplements.
Pay special attention to the following pharmaceuticals:
Monoamine oxidase inhibitors
Other inhalers or asthma medicines
Diuretics
Beta-blocker medicines
Tricyclic antidepressants
Ventolin may come under numerous brand names and can be delivered in different forms, such as a respirator solution, isotonic solution, blisters, and inhalation aerosols.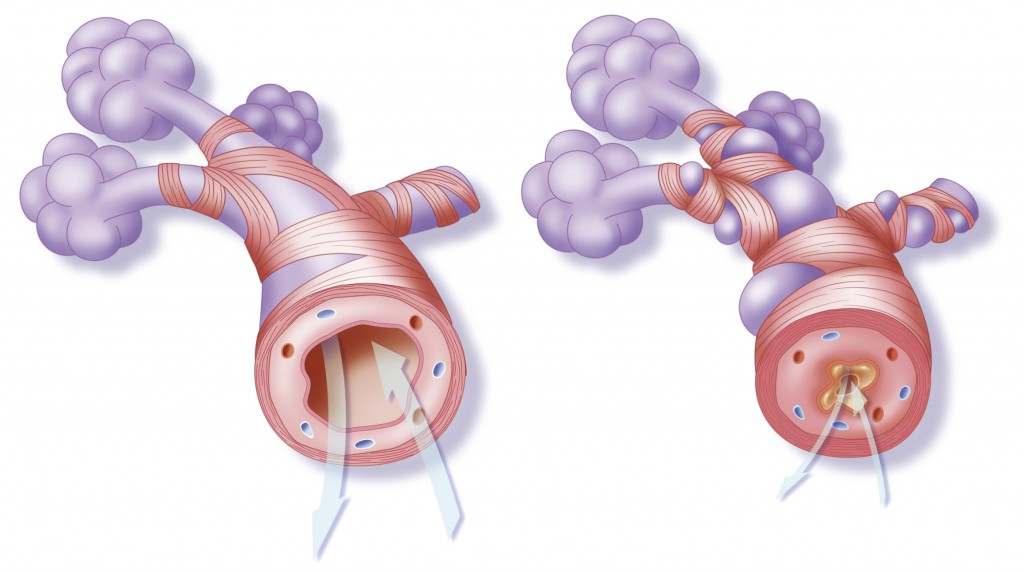 Ventolin HFA Inhaler Uses
Use Ventolin as instructed in the Patient Information leaflet unless otherwise is directed by your health provider. Do not use it more often or less often than prescribed, as the dosage is dependent on your particular case of disease and your body's response to treatment. Even if the medicine no longer alleviates your symptoms, do not change the dosage on your own without first consulting your doctor.
An average dose to help asthma symptoms is 1 to 2 inhalations for people ≥ 12, and 1 inhalation for children under 11. For more severe attacks, more inhalations may be recommended. Inhale Ventolin by mouth every 4 to 6 hours, unless otherwise is prescribed by your health provider. When it comes to long-term management of asthma, the dose is 1 to 2 inhalations made 4 times per day. Do not exceed the daily dose of 8 inhalations for adults and 4 inhalations for children.
To prevent exercise-induced asthma, inhale 2 puffs approximately half an hour before exercise. For children, the usual dose is 1 puff before exercise.
If you are prescribed with two inhalations, wait 1 minute between puffs. In case you are using other inhalers, wait 1 minute between inhalation of each spray.
For patients prescribed with a nebulizer solution, the usual dose is 2.5 mg to 5.0 mg administered 4 times a day. For children under 12, the usual dose is 2.5 mg taken not more than 4 times per day.
Ventolin HFA Precautions
Before you start using Ventolin, inform your care provider if you are allergic to albuterol or other components. Make sure you also report on any possible side effects or serious reactions you may have had to such pharmaceuticals as terbutaline, metaproterenol or levalbuterol. Such conditions as pregnancy, current breastfeeding, heart problems, or blood pressure issues may also affect your medicine plan.
Since this drug may cause light dizziness, avoid driving a car, operating machinery, or performing other activities requiring quick reaction and alertness.
When the prescribed dosage of Ventolin no longer helps asthma symptoms, do not increase the dose on your own as you may worsen your asthma case. Consult your doctor regarding the necessary dose change or using another inhaler.
Long-term intake of albuterol may increase blood sugar levels, so patients with diabetes should discuss their condition and the appropriate medical schedule with their doctor. A special monitoring may be recommended to control the condition and detect possible side effects, if any.
In some patients, albuterol can cause difficulty breathing or abnormal heart rhythms.  If you notice any symptoms, stop using the medication and check with your doctor immediately. Some people may also experience low blood potassium, seizures, or overactive thyroid. Should you notice any deviation from your usual health condition, inform your doctor straight away.
All children should take Ventolin under supervision by an adult after consulting a physician.
Ventolin (Albuterol Sulfate) Possible Interactions
Avoid using other aerosol bronchodilators concomitantly with Ventolin. If your medical condition requires the intake of additional adrenergic drugs, discuss the acceptable administration route with your doctor.
Caution is advised if any non–potassium-sparing diuretics, monoamine oxidase inhibitors, beta-adrenergic receptor blocking agents, digoxin, or tricyclic antidepressants are coadministered with Ventolin.
Albuterol may also interact with the following drugs:
Aminophylline
Methylphenidate
Theophylline
Atomoxetine
Betahistine
Dipivefrine
Carvedilol
Dextroamphetamine
Oxymetazoline
Dobutamine
Epinephrine
Dopamine
Pseudoephedrine
Nabilone
Norepinephrine
Phenylephrine
Naphazoline
Xylometazoline
In case you are taking any of the above pharmaceuticals, discuss with your doctor what options are available for you.
Based on your particular case, its severity, body response and adverse reactions, if any, you may be advised to act as following:
Stop the intake of one of the drugs;
Change to another drug;
Reschedule the way you are taking your drugs;
Implement no changes.
Note that an interaction between pharmaceuticals does not always require the termination of the intake of one of them. This list of pharmaceuticals possibly interacting with Ventolin is not full, so make sure you report on every prescribed or over-the-counter medicine you are currently using, including herbal medications and supplements. Since nicotine, alcohol, or caffeine can block the effect of many medications, it is advised to tell your doctor if you use them.
Side Effects of Ventolin Inhaler
Even when taken in normal doses, every medication can cause a minor or major side effect, which can be temporary or permanent. The below negative responses are not experienced by every patient administering Ventolin. Some of them require medical attention, and some may disappear on their own.
These albuterol side effects may not need management, and may go away after your body gets used to Ventolin.
Many of them are easily prevented or reduced, but if you get worried about any of the following responses, consult your care provider.
Coughing
Dizziness
Troubled sleeping pattern
Irritability
Drowsiness
Feeling of warmth
Dry or irritated throat
Nausea
Face redness
Fatigue
Flushing
Change in taste
If the symptoms continue to bother you, seek medical attention as some side effects may eventually grow into serious health problems.
In particular, check with your physician if any of the following symptoms occur:
Difficulty urinating
Muscle cramps
Constant vomiting
Difficulty swallowing
Chest pain
Severe dizziness
Severe allergic reaction
Shakiness in the legs or hands
Skin rash
Blurred vision
Pounding in the ears
Sweating
Nervousness or excitement
Ventolin side effects are not limited to those listed above. In case you notice any unusual and bothering symptom, consult your doctor.
Complications
The conducted studies suggest that albuterol is normally well-tolerated, and rarely causes severe adverse effects. However, at least 1% patients have reported on changes in heart rate caused by administration of 0.18 mg of albuterol by a metered-dose inhaler. Since albuterol in some cases may produce tachycardia, it can aggravate angina.
The following complications associated with albuterol have been reported by not more than 1% patients:
Atrial fibrillation
Supraventricular ectopic beats
Ventricular tachycardia and reflex tachycardia
Palpitations
Peripheral vasodilatation
Atrial or ventricular arrhythmias
Pulmonary edema
Tremors
Intracellular shift of potassium
Transient lactic acidosis
Hypokalemia
Hyperglycemia and lactic acidosis
Diabetic ketoacidosis
Paradoxical bronchospasm
These data however do not mean every patient taking Ventolin will suffer from the above complications. The onset of symptoms related to these conditions is very rare, and if any of them occur, consult your doctor immediately. You may be advised to change the medication, dosage or route of administration.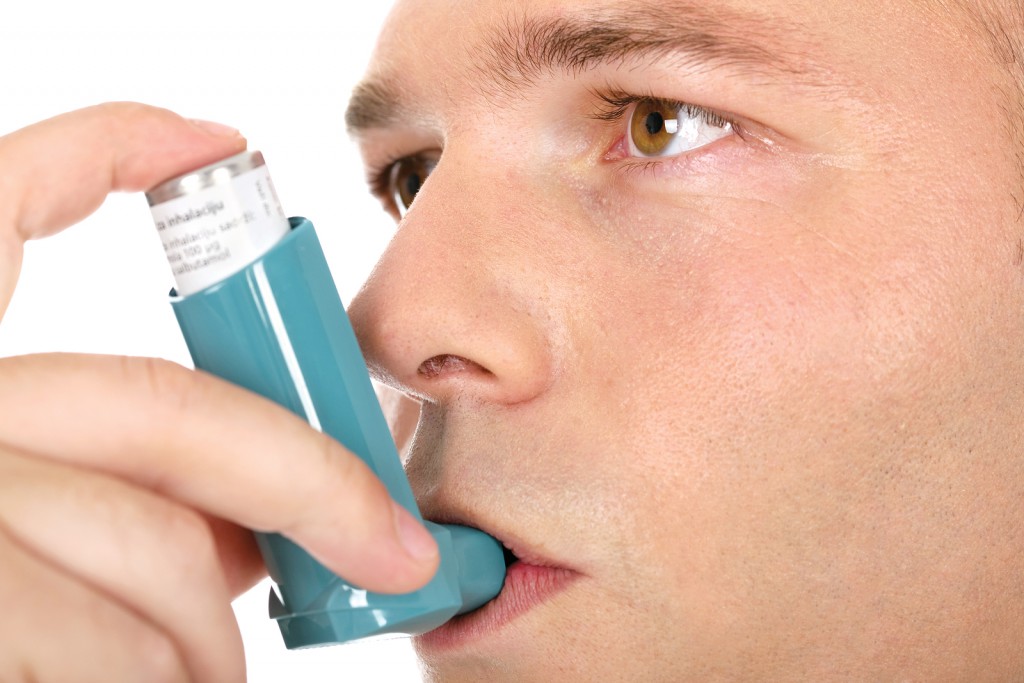 Instructions and Recommendations from Canadian Online Pharmacy
Take Ventolin only in the dosage prescribed by your physician. Do not exceed or cut the doses, and follow the patient instructions supplied with the medicine. If the effectiveness of this medication has weakened, or your asthma symptoms have suddenly gotten worse, contact your care provider to discuss a possible change of the medication.
Make sure you always keep the medicine on hand to use immediately in case of an asthma attack. Do not stop the intake even if your symptoms have disappeared and you feel better.
If you forget to take a dose on schedule, take it right after you remember. If it is the time for the next dose to be administered, skip the missed one and follow your dosage schedule. Do not take a double dose to catch up. In case you overdose, call your doctor and seek medical attention right away. Overdose symptoms may be accompanied by such conditions as passing out, irregular heartbeat, tremors, trouble breathing, seizures, nervousness, dry mouth, sweating, nausea, or chest pain. This is not a full list of Ventolin overdose symptoms, and you should check with your physician immediately if you notice any unusual and bothering change in your condition.
Do not share this medicine with other people who may have the same symptoms. Only a doctor can prescribe Ventolin and the appropriate route of administration.
If any amount of Ventolin gets in your eyes, rinse the eyes with water.
Store Ventolin in a dark place at room temperature. Keep it away from moisture and light. Do not keep it in the bathroom, and avoid keeping it in your car on hot days, as high heat can damage the canister. Keep it out of reach of children and pets.
Do not puncture the canister or throw it into open flame. Avoid keeping it next to stoves, radiators, lamps and other sources of heat, as it can explode when heated.
Discuss with your doctor how to safely dispose of the medication. Do not flush it down the toilet sink or drain, or throw in household garbage. Discard any product that has been expired or stored under the inappropriate conditions.