Phosphodiesterase Type 5 (PDE5) Inhibitors in Erectile Dysfunction Treatment
How to Control Erections and Improve Sexual Pleasure in Both Partners?
Most sexual problems are traced back to sudden changes in lifestyle or physical problems. However, even knowing the cause of a dysfunction doesn't bring relief. Disorders in sexual life can be different, yet they don't mean that a man is a failure. It deals with the factor that has affected his body or mind suddenly and must be professionally treated.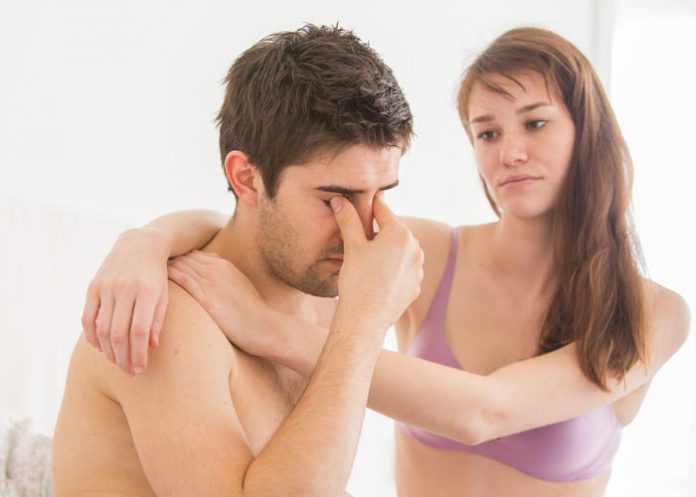 The fact you have a sexual concern like erectile dysfunction is no big deal today. WHY? There are many different treatment options including medications, supplements, vitamins, injections and surgeries that help everyone no matter what the concern is. PDE5 inhibitors are in their list. They are regarded as the most popular and effective oral treatment options that lead to immediate results. And though, when used alone they treat but not cure, if combined with other therapies and lifestyle changes, they can cause excellent results even in the most desperate cases.
What Are PDE5 Inhibitors?
History
The very first PDE5 inhibitor (phosphodiesterase type 5 inhibitor) was developed and studied as one of the cardiovascular medications. Sildenafil was about to be used in cases of angina pectoris and systemic hypertension. However, multiple trials and researches proved the role of Sildenafil in the relaxation of the penile erectile tissue.
The development of Sildenafil in 1998 (Viagra) provided much important information about the physiological aspect of the erection and ED. It gave a push to the development and improvement of other PDE5 inhibitors to treat male impotence in a fast and effective way.
Types
There are many brand or generic names that phosphodiesterase type 5 inhibitors are available under. Most of them are the 1st call when it comes to ED treatment. Here are some main brand and generic names and their important features:
| | | | | |
| --- | --- | --- | --- | --- |
| Brand Name | Generic Name | Dosage | Onset | Duration |
| Viagra | Sildenafil | 50-100 mg | 15-60 minutes | 4 hours |
| Levitra | Vardenafil | 10-20 mg | 20-25 minutes | 4 hours |
| Cialis (Cialis Daily) | Tadalafil | 10-20 mg | 16-45 minutes | 36 hours |
| Spedra | Avanafil | 50-200 mg | 30-45 minutes | 6 hours |
PDE5 inhibitors are used when a male suffers from ED both due to some physiological and emotional causes. The initial ones are widely-spread today and include diabetes (I and II), high blood pressure, heart disease, prostate surgery, high cholesterol and other meds' side effects. Oral medications like the above-mentioned ones are now prescribed to males with BPH or enlarged prostates.
How Do PDE5 Inhibitors Work?
After being administered, a phosphodiesterase type 5 inhibitor blocks the reduced function of cGMP-specific PDE5 within the cells of smooth muscles that line the blood vessels attached to the penis' corpus cavernosum. What's the effect? – The smooth muscles start relaxing and dilating. They allow more blood to get to the corpus cavernosum in the penile area and lead to an erection.
Such oral medications require prescription as they may lead to side effects and even worsen the current health status of a patient. While dilating blood vessels, they lower down one's blood pressure to really dangerous levels. If a male takes nitrates or has serious cardiovascular problems, PDE5 inhibitors are never prescribed.
Effectiveness
Effects depend on many factors, including:
Lack of sexual stimulation;
Alcohol usage;
Frequency of dosing and timing;
Drug interactions;
Food interactions;
Hormonal abnormalities;
Partner issues.
It is true that some males aren't completely satisfied with provided results. In this case they need to discuss some alternative therapies that are available: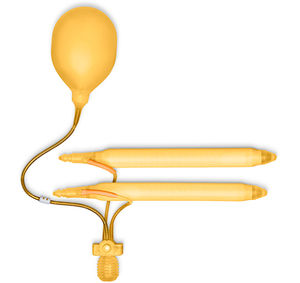 Penile protheses;
Injection therapy;
Vacuum devices;
Intraurethral gels;
Testosterone replacement.
Absorption
The chemicals are quickly absorbed from the GI tract with the maximal concentrations of plasma reached within 30-120 minutes. High-fat meals usually delay the absorption rate.
Excretion
About 80% of a single dose is excreted via feces and 13% – via urine. When a male is over 65 years, the elimination is greatly reduced in his case. In addition to this, the elimination can be reduced when there is the presence of a severe hepatic or renal insufficiency.
Half Life
The half lives of Vardenafil and Sildenafil are equal to 3-4 hours. The half life of Tadalafil is nearly 18 hours. The latter chemical is usually detected in the male's bloodstream 5 days after the dose administration. Due to its long half life, it is regarded as a weekend or 36-hour pill.
PDE5 and Natural Mechanism of Erection
It is a known fact that a natural erection mechanism involves cyclic guanosine monophosphate that becomes a signal metabolite. The inhibitors assist in destroying it in the body. They slow down the cyclic guanosine monophosphate's degradation and lead to erections. Only sexual stimulation can help in achieving desired effects. When there's no sexual stimulation, there is no emission of cyclic guanosine monophosphate.
The regular intake of PDE5 inhibitors according to prescription helps improve not only the erectile function, but also self-esteem, self-actualization and psychological adaptation. Recent researches show a positive dynamics in sexual relations and self-confidence. Those partners, who used to suffer from male's ED, now have harmonious relations.
Most PDE5 inhibitors help extend ED treatment possibilities and improve its results. The medications have improved treatment results in most patients and even have helped those, whose somatic condition was burdened with atherosclerosis, ischemic heart disease, diabetes or hypertension. Males with the damage of endothelium achieve positive results, too.
The Most Effective PDE5 Inhibitors: Generic Viagra, Cialis, Levitra
The market offers both their brand and generic versions. By the way, the latter ones are getting more popular as they are also FDA-approved, help achieve identical results and cost less. Generic medications always differ from their brand counterparts. However, the difference is in color, shape and secondary ingredients.
Generic Viagra
Generic Viagra contains the same amount of Sildenafil that works equivalent as in case of the brand Viagra administration. The medication is approved for ED treatment by FDA and must be administered only according to prescription. The usual recommended dose starts from 50 mg, yet it can be either reduced or increased depending on the health condition, tolerance and other medications taken. Both the reduction and increase of the dose must be discussed with a healthcare professional.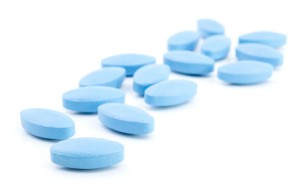 A single pill is administered 15-60 minutes prior to intercourse. The provided effects last up to 4-6 hours. To achieve better results and avoid possible adverse reactions, it is recommended to take one dose in 24 hours. Affordable generic Viagra doesn't cure impotence in males. It guarantees a temporary treatment only and doesn't protect from HIV or STD.
While taking Viagra don't consume high-fat meals, much alcohol or grapefruit juice. Such combinations lead to dangerous health results. It is better to take a pill either on a low meal or on an empty stomach. Side effects also appear when Viagra is combined with nitrates or when a male is allergic to its main ingredient – Sildenafil.
Usually, there are no age restrictions as to the administration of these pills (18-65 or older), but at any age the administration of pills must be discussed with a healthcare professional.
! No woman is allowed to take Viagra for treating her sexual disorder. The nature of disorders in males and females is different. Female sexual issues require different treatment approaches.
Canadian Pharmacy eagerly offers its clients all details about generic Viagra. Get more info on this page: https://www.canadianhealthmall.com/viagra-generic
Generic Cialis
As well as any other PDE5 inhibitors, Cialis is prescribed for cases of erectile dysfunction in males. It helps men with BPH, too. In cases of BPH the prostate gland isn't cancerous, but it is enlarged. It squeezes or pinches male's urethra. The main symptoms that are associated with the condition are a painful urination and trouble urinating as well as an urgent and frequent need to urinate. In cases of ED the penis doesn't get a sufficient blood blow to harden and expand during sexual excitement and stimulation. Even if erections are achieved, they aren't hard enough.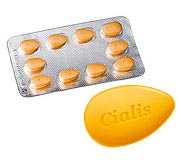 How does Cialis help? This phosphodiesterase type 5 inhibitor treats the condition by relaxing the muscles in one's bladder and prostate to improve the symptoms of benign prostatic hyperplasia. It increases the blood flow to the penis and helps get and keep a hard and durable erection. After the sexual activity the flow of blood to the penis decreases making the erection go away.
As in case with any other PDE5 inhibitor, effects are different in different males. A single pill is taken 16-45 minutes prior to intercourse, which makes Cialis the ED treatment option with the fastest results. And while most other drugs work for 4-6 hours only, Cialis is effective for about 18 hours. Its active ingredients remain in the body for 3-5 days and that's the reason why the remedy is called a weekend pill.
Many males prefer Cialis these days. If they like spontaneity in sex, a single pill helps them have no worries and failures during their weekend rest.
If there are still left any questions about Cialis generic, you can read this guide: https://www.canadianhealthmall.com/generic-cialis
Generic Levitra
Levitra is another prescription drug used for the erectile dysfunction treatment in males of different age. There's its generic form available on the market, too. Over the past years Levitra has become very popular due to one fact: it rescues even those males, who get no improvement from Viagra and Cialis. This oral medication is effective in increasing potency, treating ED in males with the most severe health conditions (diabetes mellitus and cases of cardiovascular issues) and rescuing relationships.

The action method of Levitra is the same as in case with Viagra and Cialis: a male takes a pill 20-25 minutes prior to intercourse. Vardenafil – Levitra's active substance – relaxes the penile area muscles and ensures a sufficient flow of blood to the penis. An erection persists for about 4 hours after the administration. When the intercourse is over, it stops naturally.
Generic Levitra has the same composition – pharmacological properties and Vardenafil as in the original drug. Its low price is the only difference. It is recommended to start the treatment process with 10-20 mg per day. 20 mg is the maximum dose that comes in a single pill. It is forbidden to take more than one pill in 24 hours.
Phosphodiesterase Inhibitors and Their Side Effects
When administering PDE5 inhibitors a male can have several common side effects like back pain or dizziness, flushing or nasal congestion, headache or upset stomach. Yet, there are more serious conditions that require medical help and proper treatment.
Visual effects
They appear only in 2.5% of patients. Vision problems develop very quickly and it is really hard to prevent any of them. The common reported visual effects include a temporary increased brightness and a blue haze. Temporary vision loss is a rare condition. Generally speaking, all of these effects are temporary. They last for several minutes or an hour, depending on the dosage. If a male suffers from any eye problem and has frequent examinations with his doctor, he should administer an adjusted dosage only. Any increase of a dose leads to severe complications.
What about cases of partial vision loss? There weren't many of them. In few cases partial vision loss was triggered by NAION (non-arteritic anterior ischemic optic neuropathy) that occurred due to an insufficient blood flow to optic nerves.
Effects on the Heart
PDE5 inhibitors may cause a sudden and very dangerous drop in one's blood pressure, if the medication is taken along with nitrate drugs used for angina treatment. Patients on amyl nitrate and nitroglycerin aren't allowed to take Viagra, Cialis or Levitra for erectile dysfunction treatment. By today there had been several reports of fatal heart attacks. They occurred in a very small percentage of males. The thing is that the intercourse itself involved a small risk of heart attack and physical exertion for men with heart diseases.
Seizures
Males on PDE5 inhibitors may experience seizures, too. The cases of seizures are extremely rare and as for now it's still not clear whether they are actually related to Sildenafil.
Hearing loss
Hearing loss may be accompanied by dizziness as well as ringing in the ears. Only some men suffer from this side effect. Even its mild form should be properly treated. So, when you have these symptoms, please contact your healthcare provider.
Priapism
What is priapism? It's a sustained and painful erection that isn't wanted or expected. A phosphodiesterase type 5 inhibitor does pose a low risk of priapism in some males. Younger males usually don't face the side effect like this, while older ones have it more often. Priapism may appear in its mild or severe form. Whatever the form is, it must be professionally treated.
Do PDE5 inhibitors interact with other drugs? – Yes, they do. We've already mentioned their interaction with nitrates. They also interact with acid blockers, certain antibiotics and other meds. Before having any PDE5 inhibitor prescribed, tell your healthcare provider about medications that you take.
Are There Natural PDE5 Inhibitors?
Side effects are the main reasons why most males are looking for natural PDE5 inhibitors for erectile dysfunction treatment. It is true that they aren't as effective as Viagra, Cialis or Levitra, yet they never lead to dangerous side effects that accompany the above-mentioned pharmaceutical meds.
Some researchers and doctors recommend using supplements and foods that help:
Boost testosterone;
Control estrogen;
Reduce cortisol;
Increase nitric oxide, ED boosting gas;
Increase cGMP.
Of course, there aren't many products that lead to such desired effects. Most of them are regarded as slow-acting, which means that chances for achieving a stable erection are pretty low. Nevertheless, one shouldn't underestimate the work of natural PDE5 inhibitors as there are users, who report excellent results.
We offer the list of natural phosphodiesterase type 5 inhibitors for you to get started:
Artichoke extract;
Horny goat weed;
Quercetin;
Forskolin;
Black ginger extract;
Cinnamon;
Butea ginger extract;
Tongkat Ali;
Gingko Biloba;
Caffeine.
Artichoke extract is helpful in the process of aromatase reduction, while horny goat weed blocks phosphodiesterase type 5 inhibitors and assists in boosting libido (most drugs don't do that). According to the latest British researches, Quercetin helps elevate GMP threefold. Forskolin acts as an anti-aromatase along with Artichoke extract.
Why cinnamon? It helps decrease collagen in the penile tissue, while Tongkat Ali boosts sex drive. As to the effects of caffeine, they are very mild. However, they add to the increase of the others' inhibiting effects. Black ginger extract is similar to the goat weed, which means that it's one of the most powerful inhibitors on the list. Gingko Biloba is able to increase the blood flow, while Butea Superba increases libido.
Do PDE5 Inhibitors Improve Partners' Sexual Life?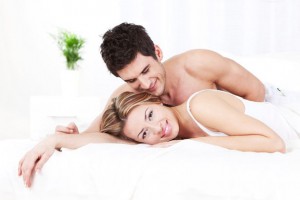 Researches all around the world proved that phosphodiesterase type 5 inhibitors are able to significantly improve satisfaction and sexual pleasure in males with erectile dysfunction issues and their female partners.
The latest studies were conducted by the European Association of Urology. They showed that more than 50% of males over 40 years have some degree of erectile dysfunction. Unfortunately, not more than 10% of them seek treatment for their impotence. Those, who address specialists, get the first-line therapy prescribed. This therapy type includes PDE5 inhibitors like Viagra, Cialis and Levitra or Sildenafil Citrate, Tadalafil and Vardenafil respectively.
Tests and trials showed that an effective treatment of impotence with phosphodiesterase type 5 inhibitors yields outstanding improvements in sexual satisfaction of a partner, too. The process of male's erectile dysfunction treatment considers partner's satisfaction as a vital part of the treatment course. When a partner doesn't obtain an enhanced experience, treatment with PDE5 may be of no use.
The Success Rate of PDE5 Inhibitors
Almost all phosphodiesterase type 5 inhibitors have a similar success rate that ranges from 48 to 81% in different patients with various therapies. Success rates depend on the etiology of the ED, dosages, age and many other factors.
Those males, who have failed to any of the medication, may respond to a different inhibitor. Sometimes Sildenafil Citrate shows poor effects or no effects at all, while Tadalafil is helpful in patients, who fail to Viagra. Yet still, there are proofs that show the following: males, who have failed an initial Sildenafil Citrate trial, have an increased likelihood of responding, when they are educated regarding a proper administration.
Levitra is an exceptional oral drug for ED in those males, who suffer from other serious health conditions like diabetes or cardiovascular issues. A few years ago such patients had no chance for their sexual life restoration as neither Viagra nor Cialis were both safe and effective in their cases. When Levitra was discovered, many males got another chance for a better sexual life. Response rates in males, who had external-beam radiation therapy-related ED, range from 48 to 90%.
Today the response to phosphodiesterase type 5 inhibitors varies with several factors including the erectile status of a patient prior to the nerve-sparing and surgery status.
The success rate is equal to:
70% in those males, who have undergone a bilateral nerve-sparing radical prostatectomy;
50% in those, who have undergone a unilateral nerve-sparing radical prostatectomy;
15% in those, who have undergone a non-nerve-sparing radical prostatectomy.
In addition to this, most phosphodiesterase type 5 inhibitors appeared to be very effective in treating erectile dysfunction that is related to the use of antidepressants and antipsychotic meds.
To sum up, PDE5 inhibitors stand out over other erectile dysfunction treatment options. They are definitely effective even in the most severe cases of impotence. The side effects that they can trigger are usually mild and can be effectively prevented, if the drug is used according to prescription. Phosphodiesterase type 5 inhibitors guarantee fast results and satisfaction no matter whether you are 18 or 65.
Information by Canadian Health&Care Pharmacy – https://www.canadianhealthmall.com