Premature Ejaculation Pills: Canadian Health&Care Mall On When To Seek Help
After erectile dysfunction, premature ejaculation is arguably the most widespread sexual disorder among men across the world. According to various statistics, from 30% to 70% of all men have experienced premature ejaculation at some point in their life, and around 15% men suffer from it on a chronic basis. However, far from all men who self-report premature ejaculation actually suffer from this medical condition: criteria are complex, and it is important to understand what is "officially" considered PE and what is not.
Put simply, premature ejaculation is the inability to have a long enough intercourse that would satisfy both partners. Experts differ on how quick the ejaculation has to be to be considered premature, but opinions converge on 1-2 minutes.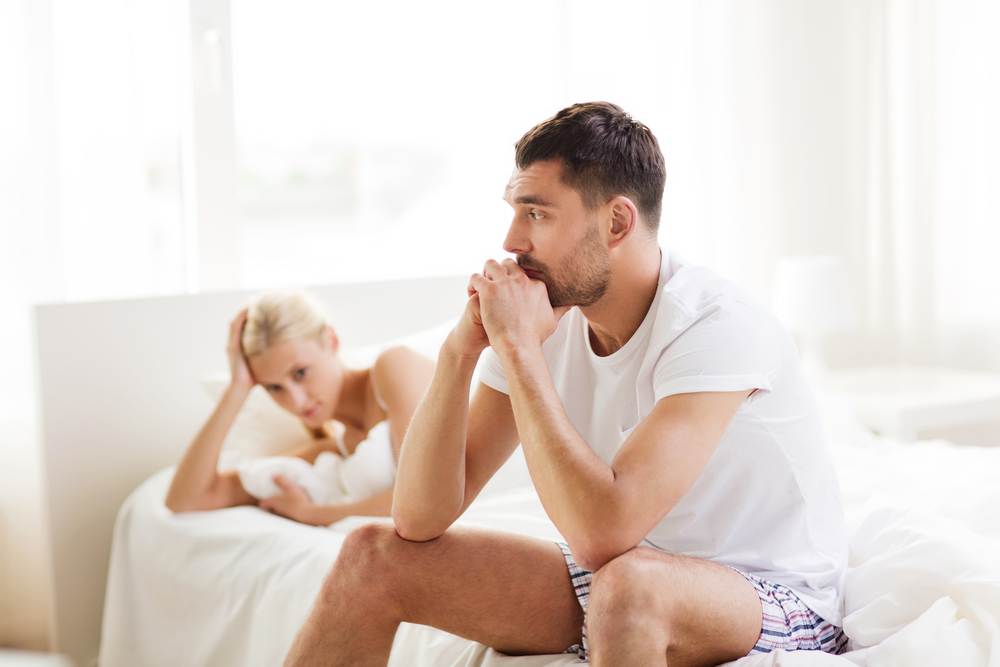 A man is considered to suffer from PE and should seek professional help when:
He always, or in most cases, ejaculates within two minutes after penetration;
He always, or often, ejaculates before penetration occurs;
He is unable to delay ejaculation without using special techniques or medication;
The average duration of intercourse is not satisfactory for the other partner;
PE leads to feelings of anxiety, stress, or depression;
PE causes reduced intimacy and deterioration of the relationship in the couple.
Additional reasons to seek help
It is important to know that PE comes in two main forms: primary and secondary. While primary PE is generally related to childhood and teenage traumas, patterns of upbringing, adolescent body image issues, and the like, the majority of cases fall into the secondary category – acquired, or secondary PE. Many additional factors can contribute to the development of PE. A man suffering from PE should definitely seek the help of a doctor (and not just rely on techniques described on the Internet, such as "squeeze and stop") in the following cases:
Erectile dysfunction (when a man has trouble getting an erection, he may try to rush the intercourse)
Chronic stress
Diabetes, hypertension, heart disease, thyroid and prostate diseases (though most cases of PE have psychological causes, a doctor needs to rule out physical conditions
Problems in the relationship, especially when the man had not experienced PD with his previous partners
Feelings of guilt, failure, low self-confidence
Decreased intimacy in the relationship (interestingly, studies show that women give great importance to ejaculation control, too – read the study here http://www.issm.info/news/research-highlights/research-summaries/female-partners-perception-of-premature-ejaculation-and-its-impact/ )
Efficient solutions

During the appointment, the physician will usually ask a series of questions about the man's upbringing, previous relationships, his present partner, medical history, and so on. Often, a man will be asked to do a blood test. Only after serious physical conditions are ruled out, the doctor will prescribe a medication. At this point, many men already start feeling better just knowing that there is a solution. While no true "cure" exists to make premature ejaculation go away forever, very efficient drugs have been developed to completely remove its symptoms.
The largest group of PE medications were actually designed as antidepressants and are known as serotonin reuptake inhibitors (SSRIs), the most famous of which are dapoxetine and fluoxetine. Intake of these medications allow to significantly prolong intercourse without losing any of the pleasure and without any side effects. Canadian Health&Care Mall provides a great choice of both brand-name SSRIs, such as the famous Priligy, and affordable – and just as efficient – generic medications, such as Vriligy.
Interestingly, it has been found that PDE5 inhibitors, used to treat erectile dysfunction, can also help against premature ejaculation. Such drugs as Viagra and Cialis are known to make intercourse longer and more pleasurable. In order to achieve the strongest effect in treating PE, many companies have developed drugs that combine PDE5 inhibitors, such as sildenafil, with dapoxetine and fluoxetine. Some of the best products in this category are represented at Canadian Health&Care Mall: we invite you to read more about such popular drugs as Viagra Super Force, Malegra, and T-Ject 60.
If you feel that you satisfy many of the criteria from the list we provided above, if you find that your premature ejaculation has an adverse effect on your self-image and relationships – do not wait, seek help! A good physician will determine the best medication for you among a wide range offered by leading Canadian pharmacies.
Additional information about Premature Ejaculation: